Live Video Streaming Production
Extend your event's audience, reach, and engagement with live streaming.
We're the go-to live stream company for producing high-quality, professional live streaming videos that stimulate an online social buzz about your event.
Live Stream and Webcasting Company in Jamaica.
We don't just flip on our phones and start live streaming. We use state-of-the-art broadcast equipment tailored to your specific needs and goals to create the highest quality live stream video production possible. Our objective is to pair advanced tech with experienced marketing to find the best solution for your live stream. We're your strategic partner during the event to ensure your live stream effectively communicates your message, so it will resonate with your audience and leave a lasting impact. Our live stream process is customized, creative, and results-driven.


A live streamed video is sent over the internet in real time, as the filmed events happen, rather than being pre-recorded.


A live stream delivers the video one small bit at a time – usually a few seconds each. The live stream works through a one-to-many connection – that is, it is sent from one source to multiple individual viewers. Your live streaming company will film the live stream using a setup of professional cameras, switching between angles for an engaging experience.

Weddings, Concerts, political events, summits, trade shows, fashion shows, contests, influencer events… If you or your brand is a part of an exciting event, chances are your audience wants to be a part of it too. Live streaming your event offers a front row seat (and even behind the scenes too for an exclusive peek).

Live stream your trainings so employees in multiple departments and locations can learn and interact in real-time. Record the stream to reuse for future trainings as well.

Whether it's a board meeting, sales coaching, or AGM, everyone can have access to the same info, at the same time, with live stream meetings. High-end live stream video production can especially enhance long-distance relationships with investors and shareholders. We can integrate with Zoom, Skype and more.

You can transform any event, like Q+A sessions or panels, into live-stream webinars. These can be a great way to share knowledge and enhance brand recognition—and sell additional tickets to your event.
No matter what your special event: graduations, conferences, meetings, press conferences, training sessions, galas and more, you can expand your audience around the town or around the globe by live streaming the event live over the Internet. You now have the unique advantage of using one experienced production company for not only live streaming, but also high quality lighting, sound, staging and other production details of an event that all contribute to the quality of the live stream. Viewers can watch the event from virtually anywhere: on PCs, Macs, iPhone, Androids and other mobile devices. Complete live streaming packages include all equipment, professional recording, video editing, online distribution, customized web page and on-demand viewing.
Its ideal for personal events. It's ideal for company events. It creates transparency and trust. It encourages engagement. It's shareable.
With many years of live event and conference streaming experience, we combine live event filming expertise with AV audio and visual expertise to give you live multi camera event streaming. Experts in filming conferences, seminars, training events as well as shows and concerts. If you would like your live event to be streamed, we can provide an all in one service with one point of contact.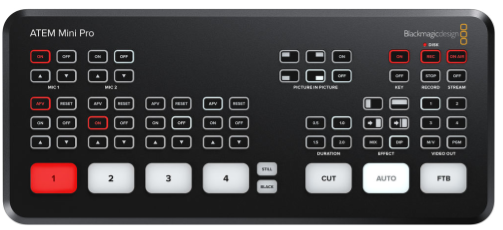 Hi-Def Value Live Streaming
We have 3 great straight forward packages that is affordable. Need an idea on pricing? Click below to learn more.