Here's our definition. A logo & brand is a collection of experiences your customers perceive when they think of your company. Every time a customer interacts with your business in an advertisement, a blog, or a service, these experiences grow.
Brands need to make those moments count. Our brand design teams make sure you stand out in a way that represents what you do and connects with your customers. We look at how the brand interacts and what users expect, and then we design something unexpected. After all, your brand should set you apart, not make you the same.
At Xclusive Tech Jamaica, our design process is thoughtful and intentional. Whether you want a new logo design or are looking to re-brand your organization, you need a logo that authentically and professionally represents who you are. We have created a strategic approach that examines your company from all angles and extends your personality into every aspect of your brand.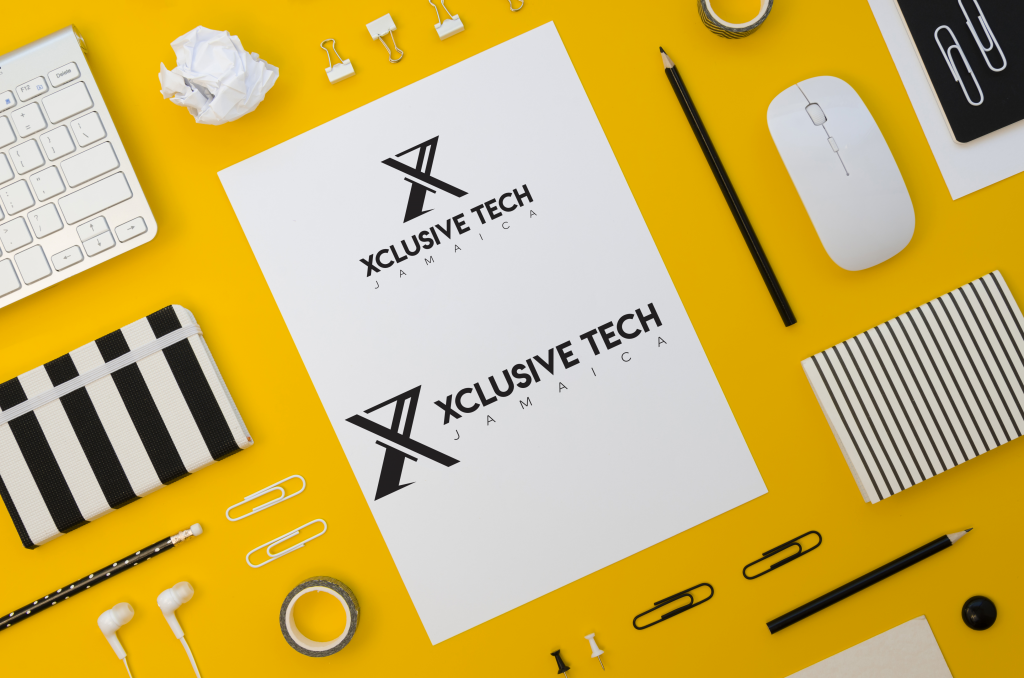 Our Logo Design & Brand Development Process
What can you expect from the Xclusive Tech Jamaica logo design and branding process? A few elements that come to mind are strategy, intention, research, and trust. Your goals and objectives come first, and we become more than just a branding agency, but your partner and extension of your team. Your project is unique from every other project and requires a trusting relationship, thoughtful approach, and unique strategy. Our customized process helps us understand your organization, build an engaging partnership, and position your brand for the future.
During the logo research and discovery process, learning everything about your company is our top priority. We immerse ourselves in your business and gather insights from all the perspectives that interact with your brand. Be it employees, customers, prospects, or otherwise, our team is committed to uncovering perceptions and insights so we can create a logo and brand that not only looks amazing but resonates with your audience.
After assessing all of the information captured during the logo discovery and research process, we start on the logo design and development process. The logo design process begins with sketching, brainstorming, and of course, many many logo iterations. We develop logo concepts and start narrowing in on what designs accurately capture your brand.
Revise, Refine and Finalize
We present final logo design concepts to you, along with logo variations, font treatments, and color palette options, and explorations. To put things into context, we dive into to what your logo will look like in real life by creating use case examples. These might include mockups for t-shirts, vehicles, print ads, yard signs, or other instances where you'd like to see your new logo. We present all of these options and ideas for your consideration along with the rationale of reason.
Brand Launch & Implementation
During this phase, we finalize any aspects of the logo based on any feedback gathered during the presentation. Once we finalize the logo concepts, we develop a style guide that lists everything you need to know about your brand and prep final logo files. Once the style guide is complete, it's time to start implementing your new logo. We create a custom identity kit that includes business cards, envelopes, letterheads, and everything you need to start promoting your new brand.